Netflix & 
Chill

 Peel

Say what? Netflix and Peel? What happened to chill? Let us explain…we've put our own twist on our Netflix obsession and are putting our feet up (this time with our very own peeling foot masks) whilst binging our favourite series.
Here are our top 5 must-binge Netflix shows to watch while you mask: 
For the 90s baby: Sister, Sister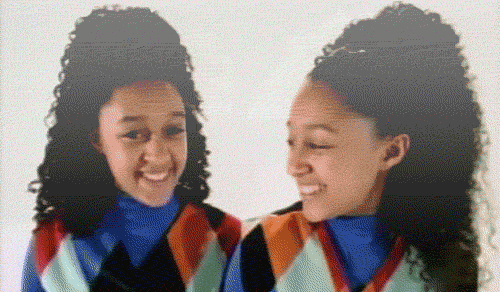 (via Giphy)
If you're a fan of nostalgic, 90s sitcoms, Sister, Sister is the show for you! Tia and Tamera Mowry star as twin sisters, separated at birth. The show starts with the sisters reuniting after 14 years and moving in together, blending families and personalities. From the family hijinks, heartthrobs, and their BFF Roger (go home!), this sitcom is the perfect feel-good show to pop on while you Netflix & Peel!
For the reality TV buff: 
Selling Sunset
(via Giphy)
Mansions, drama, and money, oh my! This may sound like a scripted drama, but it is all real. Selling Sunset follows the lives of real estate agents at the elite Oppenheim Group based on Los Angeles, California. Lucky for you, season three just dropped on Netflix!
For the at-home MUA: Glow Up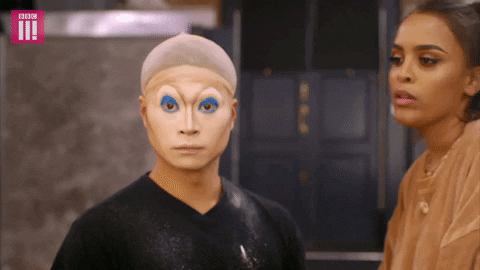 (via Giphy)
If you take makeup lovers and a little healthy competition, what do you get? Glow Up on Netflix! Take a break from the YouTube beauty guru drama and escape to the wonderful world of colors, glitter, and makeup. Glow Up, hosted by Stacey Dooley and beauty experts, Val Garland and Dominic Skinner (hi Dom!), is a reality competition show aiming to find Britian's next top makeup artist. If this is your cup of tea, throw on an exfoliating foot mask and binge away! 
For the thrill seeker: Outer Banks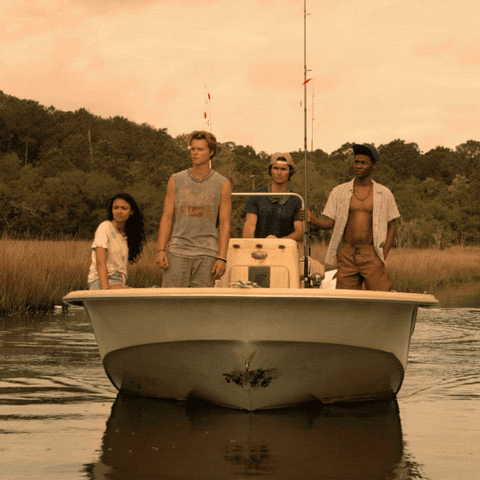 (via Giphy)
"The Outer Banks, paradise on Earth." If you haven't watched Outer Banks on Netflix yet, you're missing out! This teen thriller dropped on the streaming platform in the height of quarantine (anyone else remember Tiger King and whipped coffee lockdown!?). The show follows the lives of Pogues (locals) and the Kooks (rich summer kids) as they embark on a mysterious adventure. If you're looking for a show that is like Gossip Girl meets The O.C. meets The Goonies, this is the show for you! Also, season two is in the works, so stay tuned. 
For the bookworm: Outlander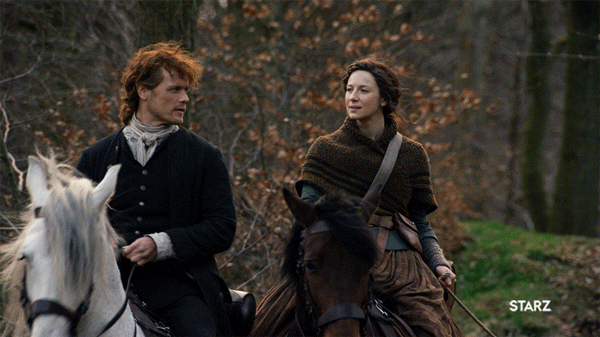 (via Giphy)
If you're looking for an EPIC romance, we've got just the show for you! Based on Diana Gabaldon's novel series by the same name, Outlander follows the life of Claire Randall in 1945, when she travels back in time to 1743 Scotland. This show tells the tale of not only star-crossed lovers, but time-crossed lovers. The show originally premiered on Starz and currently has five seasons. While Netflix only carries season one through three, you might as well get a head start!
Found your next Netflix binge? Now it's time to find your next self care treat!
Give your feet a relaxing treat with our peeling foot mask.

Natural fruit acids and AHAs work gently to exfoliate and remove dead skin. Feet will start to peel 4-7 days after treatment revealing soft healthy skin.

Contains one pair of single use socks and fruit enriched foot treatment.
Top 5 shows to binge on Netflix right now:
Sister Sister
Selling Sunset
Glow Up
Outer Banks
Outlander